The new scar on our majestic mountain is the white dribble down its flank, below the snowline and just right of centre, in the accompanying photo.
A little over a year ago, in July 2014, a 50 tonne boulder tipped over at the top of this dribble, and tumbled down the steep slope for about 170m. On the way it flattened hundreds of small alpine eucalypts, gouged soil, and halted just over the Pinnacle Track.  It's path is hard to see most of the time, but in winter, snow preferentially accumulates and persists along the route, making this newest, natural scar plain to see. I'm surprised our avid mountain observers haven't commented on it. Read more about the event in my news posted last year just after it happened.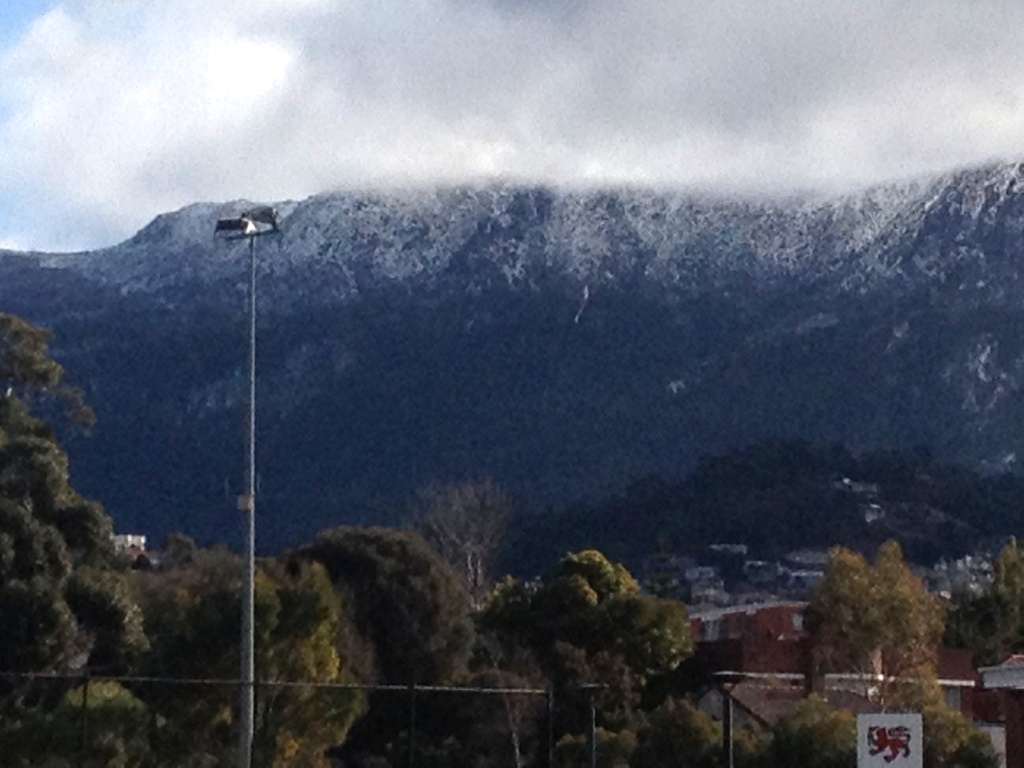 Can I call it "Bill's Dribble"?
There are plenty of other, older scars on the mountain, relics of past slope movement. I think our new mountain dribble will slowly disappear over the next several decades. There are no other similar ones visible, suggesting that falling rocks of this size don't happen very often.